Alopecia and Hair Loss
The six main reasons for hair thinning, hair loss.
Alopecia
Stress-related,
Hormonal
Thyroid
Scaring alopecia.
medication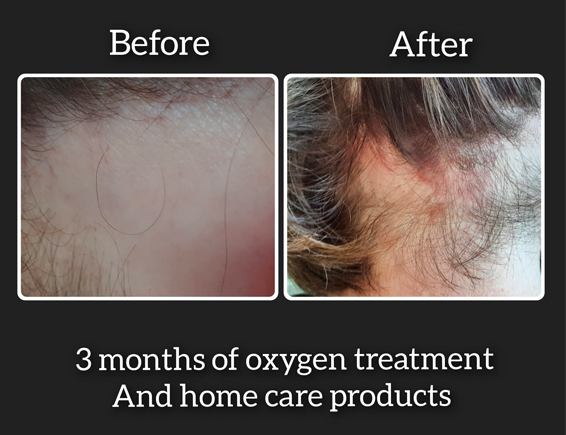 Before making a diagnosis.
We will examine your scalp using a Derma Scope.
The procedure magnifies and allows visualization of the skin and epidermis, which helps to diagnose scalp issues.
Digital imaging is used to record scalp problems and to map progress during treatment.
Oxygen Therapy.
Each treatment helps to eliminate bacteria, while replenishing moisture and balance to the scalp.
It helps to curb hair thinning/loss and boosts the body's natural hair growth, combined with specific treatments, it stimulates a regenerative process, results are visible from the first treatment.
All treatments are vegan, Organic and cruelty free.
Gallery